Do your friends go "ha-ha" whenever you casually mention that you're an introvert? Sometimes even you find that hard to believe because you love parties, meeting new people and yum-cha sessions in the wee hours of the morning. Yet, you love your alone time and aren't always up for replying messages or talking to anyone. Well, you might be an extroverted introvert; a unique breed that blurs the lines between outgoing and homey. Here are some sure-fire signs that you're one.
You enjoy socialising but need time alone before and after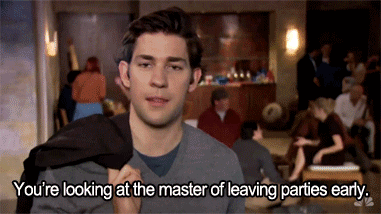 A true sign of an extroverted introvert is their limited level of social energy. You need your cat time before and after a social event to sufficiently recharge your batteries. Little blocks of time alone during the event or between activities are also required, else you tend to feel exhausted, irritated and even sad.