Featured image: From The Outlier Standard
Ahh, trends may come and go, but find a style staple (like earrings, for example) and you'll be able to wear them, rock them and love them for as long as you choose. For us, a good day involves mismatched earrings, and we don't mean that in a sarcastic way at all. We here at #TeamCLEO love to mix and match earrings -- because who said they had to be the same on both sides?
It's as though earrings reflect the stage you're at in life. If you got your ears pierced as a child you'll know that feeling: the trepidation of your naive, seven-year-old self not really knowing what was involved with getting your ears poked at the jewellers.  Then you had to choose the simplest studs, the right ones that would fit your school's stringent dress codes. Then, came the adventurous sorts, the oversized hoops once teenhood and college years hit.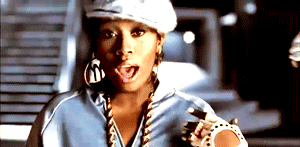 Let us introduce the ultimate #covet list this month. The earring micro trends we've been loving currently oscillate between the super-minimal (so pretty, and looks so luxe!) to the organic, oversized and mismatching. The only thing is, none of these include any overdone bling or OTT sparkles. We're a little past that.
Now you -- which would you add to cart?
#2: the one-of-a-kind statement makers



Bremen Wong is a Malaysian milliner (read: he makes hats. How cool!) and he's been translating a lot of his work into jewellery. The ones that particularly caught #TeamCLEO's eyes (we fell in love with his perspex necklaces October last year) were these oversized earrings in fluid shapes. The beauty in these pieces is that they're truly unique and you'll never find pieces that are exactly like the other. When worn, they truly elevate a casual outfit and since they are statement makers on their own, these are great to frame your face.
The look you get: Something truly outstanding. These are  statement-makers that'll get you comments and looks (in a good way!)
Good for: When you're taking photos. It catches attention IRL and also looks great for your #OOTD or #FOTD. Especially experimental when you are wearing an apron-dress or pairing with this season's bucket bag
Right now, you can find Bremen Wong at a few locations and you can find out more on his Facebook page.