There are friends who slowly fade out of our lives as we grow up, then there are the big buddy bust-ups — the all-familiar 'friendship divorce'. "It 's often more painful than the end of your romantic relationships because the amount of time and trust you put into your friendships," says psychologist Jodie Gale.
Losing your bestie might be a letdown, but as we figured from some of these adios anecdotes, parting ways is sometimes or the better.
"I BROKE UP WITH HER."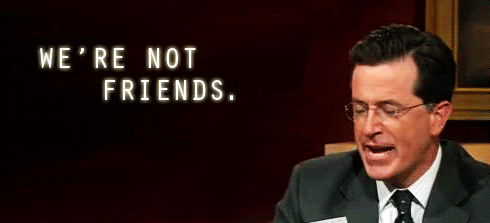 Though Natalie* and Vanessa*, both 26, had been besties since primary school, they began to drift apart, so they booked a holiday together to fix it — but that brought the tension to the surface. "I couldn't wait to finally spend some quality time with Vanessa. But the second we met the other people, Vanessa would always put me down in front of
the rest of the group. Then I suddenly realised she'd been doing it all my life. I explained to Vanessa why it was time to call it a day on our friendship. She turned it around on me saying that I was too sensitive and a drama queen. But I stood my ground. She never tried to contact me again."
Silver lining: No more toxicity in your life!