Think of your skin as a blank canvas. Getting a flawless base is more than just about getting the right colour shade to match your skin -- it also involves smoothing out in the prep stage for an even application. Finding the right foundation can either make or break an entire look which is why it's key to rule out the type of formulation, texture and coverage that works for you.
Living in a warm tropical climate like Malaysia, the unpredictable weather always leaves room for trouble when finding the right balance between matte and dewy. If you can relate, it's time to meet LANEIGE's new Layering Cover Cushion!
The everyday duo makes up a hybrid of both concealer and foundation. Cut your morning routine in half and add this baby to your makeup essentials, below are 4 reasons why we're in love.
edge puff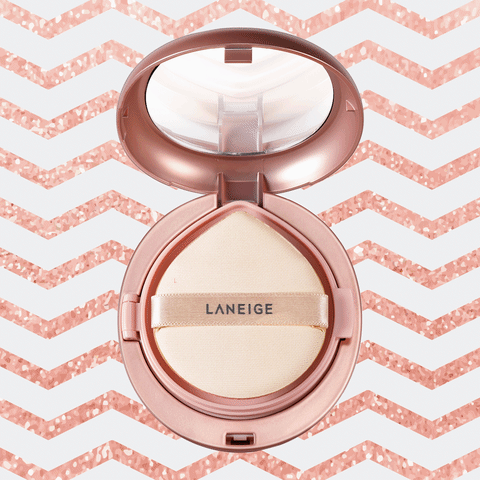 The Edge Puff that the product comes with isn't your ordinary basic applicator. It's specially designed to look like a water drop shape as it's formulated with a Water Capture System that helps to retain moisture on the skin with a cooling effect.
Two sides of the Edge Puff are made out of different materials, for its own purpose. The top layer is a Velvet Puff used to apply Concealing Base and cover dark areas like underneath the eyes or sides of the nose. While the bottom layer is made out of Air Puff which is dedicated to apply Layering Cushion for a natural-looking finish.