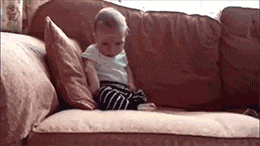 Being a night owl might seem like the in thing to do, but reaping the benefits that come with a good night's sleep is way cooler.
Weight Loss
Lack of sleep affects hormones that regulate your appetite. If you're sleepy, you tend to make bad food decisions and overeat. So if you're trying to get in shape, proper sleep will help get you there.
Memory Boost
When you sleep, your brain processes your day and makes connections between feelings, memories and events. This is called 'memory consolidation'. It helps you retrieve memories better, especially when learning something new.
Healthy Heart
Getting seven to nine hours of sleep decreases your chances of heart disease as it lowers blood pressure and cholesterol.
Get Happy
Seven to nine hours of sleep per night helps keep our serotonin levels high. Serotonin is a neurotransmitter that affects our moods. Low serotonin levels make you vulnerable to depression, anxiety, and other mood disorders.
Stress Relief
A tired body results in the overproduction of stress hormones, which keeps you up, and in turn, leads to high blood pressure and an increased risk of heart attacks and strokes. A good night's sleep breaks the circle of stress and fights the effects it has on your body.