Let's be honest, we all have a childish streak – there are just some things in life that make us act our shoe size, not our age. Admit it, you've been a child (remember the time that barista didn't give you a perfectly drawn fern on your latte?) and so has your boyfie. Whether he's the perfect embodiment of an #InstaHusband or just a regular bloke, sometimes boys will be boys… right?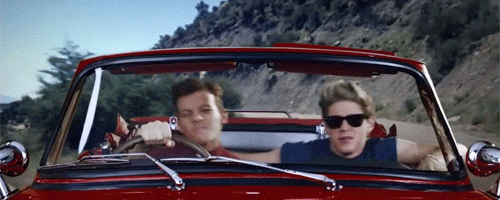 They crack lame jokes (read: farting under the covers and trapping you in there) and goof off with their friends — no matter how old they are. But there's a time and place for everything and as it is, people start getting ready to settle down and get serious. Especially once the big 3-0 looms around the corner. Darn you society for placing a ticking time-bomb on our lives.
As much as we love our boyfriends and their wacky antics, there's a very fine line between a man and a man-child. Read on to see the 5 signs that you're actually in a relationship with a man-child.
he's always being negative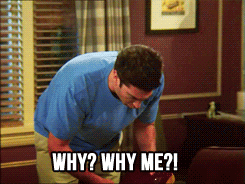 Maybe you just need to take a break, Ross
Let's be real — we all complain. Anyone who claims they aren't are just straight up liars. But do you hear him complain more than he compliments? "Aiyo, raining again!" "Why is the service so slow?" "Walao, I can make my coffee faster than the barista!". Aside from sounding like a really annoying broken record, being constantly negative is a quality that nobody likes. "A man-child whines and whines without being considerate about others. It doesn't occur to him that maybe the restaurant is understaffed today, or there's a new barista learning the ropes — it's hard for the man-child to stay calm and wait," says Violet. A man-child would throw tantrums like a brat, while a mature man shows empathy towards others and puts himself in other peoples' shoes.