When you love makeup as much as I do, you're going to have more than 1 lipstick, more than 1 concealer and definitely more than 1 mascara tube.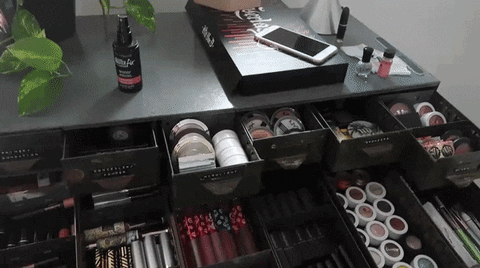 But what happens when you're constantly reaching for the same concealer, the same lipstick shade, and the same mascara? Well the others basically expire. We try to kid ourselves into thinking that they're gonna last forever, every makeup lover's dream, but it ain't happening.
This turns into hoarding because most of us can't even tell when our makeup has run its course. I know I couldn't, hence the 15 concealer tubes that I have stashed in my drawers. However, if we want to protect our faces, we need to learn to recognise the signs that show up.
Here are 5 signs that you should be looking / sniffing out for:
Foundation & Concealer These usually don't last long because you're using it every single day to work/school and before you know it, you're buying another bottle/tube. But when you're receiving them as gifts or buying more than 1 because you want to try out other brands or you're just plain greedy (like I am!) then there's bound to be a problem.
Signs: The mixture has separated. Literally the colouring has separated from the liquid and even worst; the colour has changed! It's time to let it go, don't hold on to it and definitely do not even think of applying it to your face.