Written By Syahirah Khairuddin and Bbazaar
I hate shopping… said no one ever. Even if someone does have a shopping addiction, let's face it — we're not going to admit it.
How can it be a problem when it cures our Monday blues? The simple act of adding things into a cart instantly charges our dopamine levels. Let alone the joy of seeing unopened packages waiting for us at our front door!
Still, there is a fine line between addiction and therapy.  As much as it is a stress reliever, it is also a stress-inducer. Especially when shopping has become a daily phenomenon in our material driven society today.
View this post on Instagram
Our love for online shopping has put us on the map, being the country with the highest penetration of online shoppers compared to Thailand and Singapore as pointed out by The Sun Daily. In fact, our friends at BBazaar Malaysia noted that Malaysian Digital Economy Corporation (MDEC) director of e-commerce Wee Huay Neo says, "The Malaysian consumer is a shopaholic, with 7% of online shoppers making a purchase almost daily, 26% once a week, 54% once a month and the remaining 13% once a year."
So, do you think you have an addiction? Or do you think it is merely a therapy? Here are five signs that point to you most likely being a  shopaholic, and some expert ways to overcome your expensive addiction. 
You shop compulsively, not impulsively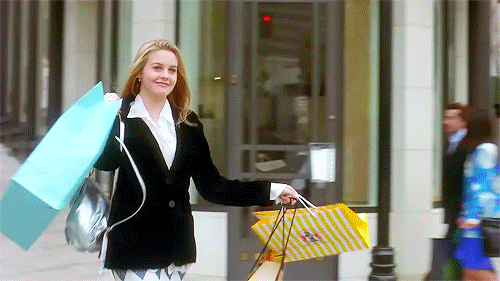 No one needs to explain why they love to shop! It's fine to go on a shopping spree once in a while and enjoy the thrill of an impulse buy. But it does get tricky once your impulsive shopping turns into compulsive, much like Sophie Kinsella's main protagonist in Confessions of a Shopaholic Rebecca Bloomwood and her 'shop till you drop' mantra.
Solution: If your Tinder date bails on you, don't swipe that card. Whenever you sense the temptation to spend out of stress or anxiety, save it for a rainy day instead! The best is to save 20% of your paycheck every month to avoid using that money on things you can do without.