You have been with your significant other for some time now and no surprise, you're thinking of moving in together.
Living together sounds great – waking up in bed together every morning, having meals with each other everyday. But is it really as good as you're picturing it?
But are you really ready? The commitment of a relationship only intensifies when there are plans of cohabitation. If your intentions of moving in together are actually clear and concise that is.
Here are 5 signs that you're just not ready:
You're not comfortable being yourself around him/her.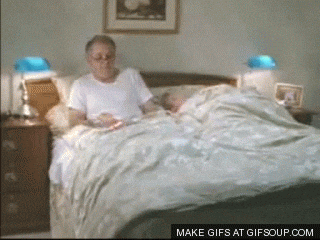 If you have to tidy up your room before he comes over for a visit, can't let out a good ol' fart in front of him or won't let him see you without a stitch of makeup on – you've got a problem. Having to be pretend can be extremely tiring. Why should you be pretending with someone you're thinking of living with?