I've always been colour-blind when it comes to love. I've dated an Indian boy, a Malay boy, a Middle Eastern boy, a Chindian boy and now finally, a Chinese boy. Race is not an issue to me especially living in Malaysia, where you see interracial couples everywhere. It's sort of the norm now, and it's a sight to behold in my opinion.
I mean, my dating past was never an easy ride – not that it mattered to me, as long as I was happy. Then it hit me – I can't be the only one that's gone through this.
So if you're dating someone of a different race (or thinking about it), here are some things that you might face:
sneaking & hiding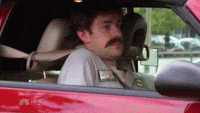 Sitch: Strict parents. That only spells one thing – "he's just a friend". You try your best to hide your man from the parentals because you know they're gonna have a lot to comment on. So you'll be sneakin' around and secretly calling him when they're asleep and his name will probably 'Sarah' in your phone. Oh, what's that? Yep, just going to the movies with Sarah! And of course, your crew's got your back for all those cover lines.