Nail a Kardashian-grade cheekbone contour and you Snapchat it. Beat your 10km time and you Facebook it. Finally  see what all the fuss is about with sex and you … don't tell a soul.
But it's time to give shyness the unfollow and start seeing sexual discoveries in social media terms. And why? Because the more we share our sexcapades, the more we realise that there's not one way (traditionally the male one) to enjoy being horizontal. Here, a bunch of brave women reveal basically everything apart from their #aftersex selfies.
THE PORN-SPO
THE TECHNIQUE
A note to pornmakers: no-one needs to see a guy whose "third leg" is actually the same size as one. When it comes down to arousing limbs, our radar is somewhere more realistic. "Even though I'm straight, I enjoy lesbian porn," explains Meg, 27. "While straight porn is all degrading acts, the one with all women focuses on the female receiving pleasure. You can put yourself in her shoes."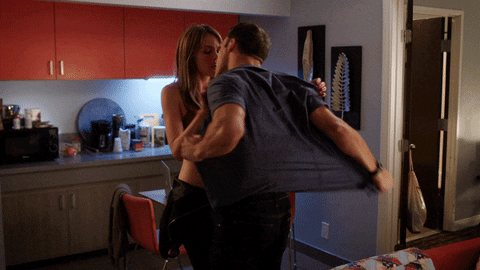 WHY IT WORKS
Annika says that it all comes down to the Kinsey Scale — a measure of heterosexuality created by sex researcher Alfred Kinsey. "Zero represents purely
heterosexual behaviour, three is equal parts heterosexual and homosexual, and six is
homosexual. All the numbers in between represent different degrees of attraction and arousal to the opposite or same sex," she explains.
"Just because someone identifies as a straight woman doesn't mean that she can't appreciate the sexuality of another woman and become turned on from it. It's common to become turned on watching women enjoy each other's bodies."