Sloths seem to have the best life — eating, hanging out and snoozing in trees… basically going about their business with nary a care in the world. In a world where everything is fast-paced and pretty much instant, it wouldn't do any harm to slow down once in a while.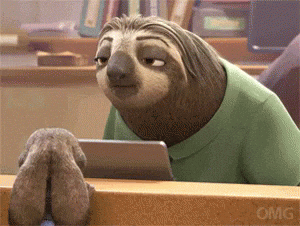 But who are we kidding. We already relate to the sloth, and anyone who tells you otherwise is lying through their teeth. You may be embracing one of the seven deadly sins, but chilling out isn't a bad idea at all. In fact, there's an entire movement revolving around slowing your life down.
If you've ever felt like the sloth was your spirit animal, here are 5 ways to slow down your life and do like the sloth do:
You snooze, you (do not) lose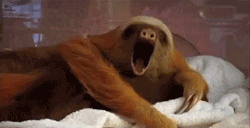 Sloths sleep a lot… like, a lot. Sloths in captivity sleep from 15 to 20 hours compared to sloths in the wild, which doze for less than 10 hours a day. That's still two hours more than our prescribed eight hours of beauty sleep. We're not all blessed with the ability to cash in a good night's sleep (hello, sleep deprivation!) so thankfully, we have naps. Naps can increase your alertness, improve learning and working memory, prevent you from burning out and even buoy your mood. Heck, the Japanese even consider a 20-min work nap a subtle sign of diligence. So save a life, take a nap.