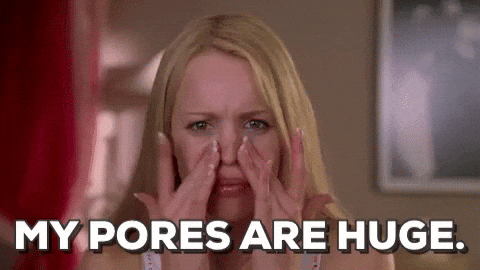 You're well past puberty but still dealing with gnarly skin problems? Then it's time to look into your daily lifestyle as it might be contributing to your dull, pimply, unhealthy-looking complexion.
Stress Overload
You've pulled countless all-nighters in the office, and not only is your mind stressing out, your skin is, too. A great solution to this is to try out these awesome apps that calm your mind on the go.
Diet Troubles
Leafy greens are expensive and time-consuming to buy, so you've stopped by McDonald's far too many times this week. But eating healthy is not that hard when there are countless websites that deliver your meal right to your doorstep!
Boy Drama
Many nights have been spent sleepless and in tears, which is wreaking havoc on your complexion. Is he really worth it? Here are 8 signs that prove he's just not meant for you.
PMS-Time
It's almost that time of the month, and you've got the usual hormonal breakouts on your chin and forehead. Click here to find out how to deal with your PMS gracefully!
All Dried Out
You were lounging by the pool last weekend. But come Monday, your skin is more parched than it has ever been. Protect your skin in advance by applying a moisturising sunscreen that is non-sticky like this one from Bioré!
Cleansing Woes
Friday night ended really late, and you couldn't be bothered to cleanse. Alcohol and make-up show their scary effects on your skin the next morning. So be sure to go to sleep with a squeaky clean, bare face by removing your make-up the right way.