Every woman reading this has probably been there: you'll be happily hanging out with some dude for weeks, messaging way past your bedtime, making out in dark bars every now and then all of a sudden – he'll disappear like some lame illusionist's assistant.
Your texts go unanswered for hours (even days!), he starts cancelling plans and making excuses why he can't come see you, and your blossoming romance starts looking deader and deader. Why the heck do guys act this way? Oh boy, that's a good question. Well, it might be because… 
…he's changed his mind.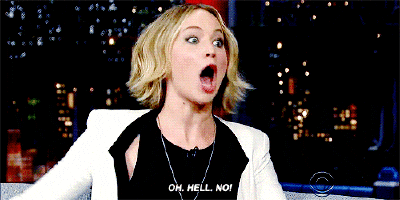 Ah, cowardice: the default setting of so many young men. Perhaps he's had second thoughts since your last casual hook-up, maybe he suddenly discovered God and entered priesthood, maybe you wore your hair in a ponytail and he's more of a fishtail braid kinda guy (jokes, guys don't notice these things) – whatever the reason, he's not into the idea of 'seeing you' anymore. Rather than going the gentlemen way (you know, honesty, sincerity, and respectfulness) and being upfront, the easiest way for him to let you know he's no longer interested is to leave you hanging and hope that you eventually get the message. Wow, this guy is going to be a terrible priest!