We're sure that scene in 13 Going On 30 where Jeniffer Garner opens her closet to find rows and rows of shoes is practically your dream. And that scene in Bling Ring? Heaven! There is no such thing as having too many pairs of shoes.
Sure you might go a little over board once in a while; waiting up for a release just so you can snag a pair, lining up for three hours just to check out a shoe sale, eating like a beggar for days at a time cause you've got your eye on a pair of limited edition sneakers.
If those traits sound a little like you then you will want to know the other signs that prove just how addicted you are to shoes. Let's be real, we're not judging you because we're definitely jealous of your extensive shoe collection.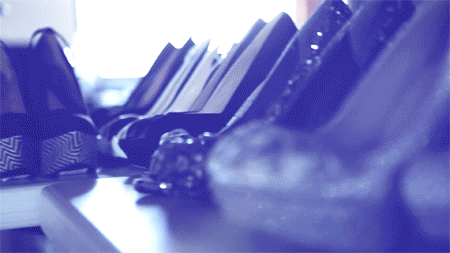 Your wardrobe is practically all black.
Because black basically goes with any of your shoes. And on most days, you base your outfits on which shoes you want to wear. How else are you supposed to dress? So we can have an entire closet filled with black or white clothes and that's okay. All our attitude is in our shoes anyway *wink*