It's been almost 11 years since the last book and seven years since the last film, but there's just something about Harry Potter that just keeps us wanting more.
So much so that J.K Rowling eventually launched Pottermore in 2012, Quidditch became an actual sport (sadly we still can't fly), and the LEGO game adaption saw critical acclaim. We can find the wonderful fauna through the Fantastic Beast series or visit the Wizarding World of Harry Potter. Lego just announced a new 6,020-piece set based off of Hogwarts Castle) and you can wave a magic wand while learning how to code.
While us Potterheads resign to the fact that we may never ever get our letter from Hogwarts, or its other magical school counterparts, here are 7 ways Harry Potter made our Muggle lives that much more magical.
Even when we feel like it, we're not alone.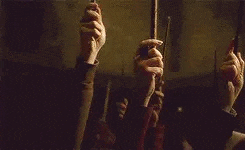 We can tend to be a tad bit overdramatic but even at our lowest points, we're not alone. Take the series' titular protagonist—no matter what situation he's gotten himself into, his friends always had his back. Be it Hermione, Ron, Dumbledore, Hagrid or Hedwig, he never had to truly face anything alone. Even when he did have to settle a score solo, he did so at peace with his solitude. So when you feel down, find solace in the fact that someone in your life cares for you—you just may not be in the right frame of mind to realise it.