Resumes, interviews and networking can be scary territory, so here's how to make sure you stand out.
So you've graduated after years and years of slogging away, and hearing the Dean's speech at your convocation lit a fire in your heart. You were going to get out there and change the world. You were going to have that corner office. Yet, now you're here, three months after your Eat, Love, Pray pilgrimage, tanned, broke, and needing work. But is your CV up to snuff to land your dream job? Everyone knows that writing a resume and CV (or updating it) can be even more daunting than meeting your boyfriend's parents. It's basically the written equivalent of a first impression (catfishes not allowed). So what do you do to make it shine brighter than Rihanna's 'Diamonds'? Read on, try our hacks, apply them (then apply for the job) and get ready to take on the working world.
K.I.S.S.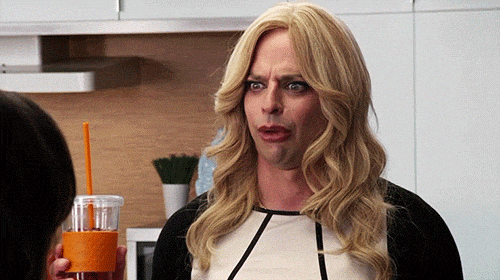 You might think that it's balderdash to assume how fortuitous it is that you are not meretricious or malicious, and you proscribe such behaviour. Did you understand anyof that? No? Then don't use big words. Because there's a very high chance that you are misusing those words, and whoever is reading your resume/CV will know that.
Instead: Focus on telling a clear story about what you've done. So drop the Mary Poppins rhymes and Keep It Simple, Silly.