Friendships are one of the strongest bonds known to mankind. Very often, we think that most, if not all of our friendships will last a lifetime. You spend your days making promises to stay by each other's side and brave through the shitty obstacles of life together.
Unfortunately, that's not always the case. Much like a relationship, once a friendship has run its course – you will notice the signs of a possible break up on the horizon. Scary, isn't it? If you've never been through a friendship break up, let me tell you – it's worse than a relationship break up.
Your best friend is someone you confide to and share your hopes and dreams with. You understand the flaws in each other and you accept them instead of shunning them away. To some, a best friend is their other half. I know a particular person came to mind when you read those sentences - now imagine life without them.
The best thing about knowing the signs is you can prevent this friendship break up before it even happens. Looking out for the signs will curb the decision making process and you can work things out with your bestie. Now while we do say this, keep in mind that all friendships are different therefore if the friendship is meant to end then it will end.
Here are some signs that will creep up:
2. She makes up excuses when you make plans to meet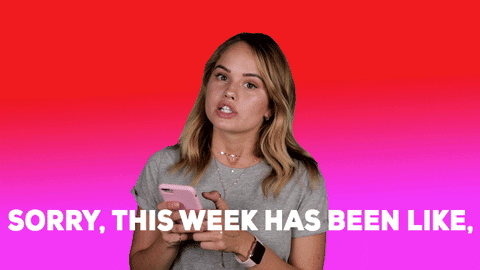 Because you don't have the time to text each other every single day (yes, some of us have lives), you still try to make things work with dinner once a month or drinks once a week. Just the two of you so it gives you time to catch up and laugh about the good ol' times. The perfect timing to b*tch about your nagging boss or your inconsiderate boyfriend.
But suddenly, she's bailing out on these traditions you guys have. "Sorry, my mum isn't feeling well. Oh no, I've got a massive deadline to hit. I am not feeling so good. Oh shoot, I promised my colleague I would catch a movie with her."
Yeah, we've heard one too many excuses. Don't even try it.