Pressure; when force is applied to an object. Seems simple enough to understand, but what happens when force is applied to someone?
It could be you, a friend, a family member or even a stranger. Everyday you are pressured into doing things that makes you uncomfortable. Why don't you say no? Refuse to do the things that make you feel uneasy.
Wanting to fit in is normal; think a new job or new school. No one wants to have to eat lunch alone or have the teacher place you in a group cause no one picked you.
What are the tell tale signs that you are being pressured?
Friends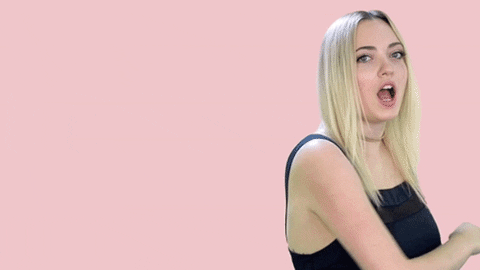 You know when you're obsessing over your favourite TV series and one day your 'friends' say "That series is so mindless and idiotic. Anyone who watches it clearly has no life and no imagination."
That's when you freeze; you want to defend why that series is not so bad and enjoyable for some but at the same time you don't want to be the odd one out. In the end you just mindlessly agree with what the rest are saying.
It's the same situation with when you dress yourself. You're a jeans and printed tees kind of girl but your new group of friends are all about heels and skirts. Even if they don't point out your lack of fashion sense, there is that nagging voice at the back of your head pushing images of what you would look like if you also dressed up like your friends.
Slowly and surely, you notice a change in your wardrobe and maybe in the way you carry yourself.
There is nothing wrong with having your own opinion. Stand up for what you like and how you are. Just remember, friends don't always have to agree on everything.