Much like landing the perfect life partner, finding a facial that works for you takes a lot of tries, time, effort, and should you come across a terrible one, it can hurt, literally. But the moment you figure out what you and your skin loves, you'll find yourself glowing for days, shouting about it from the rooftops and never looking back. If you're new to facials and find trawling the endless options intimidating (sadly there's no Tinder for beauty treatments...is there???), you've come to the right place. We've put together a little guide to hopefully make the process a little easier.  Time to glow up, baby!
To Extract Or Not To Extract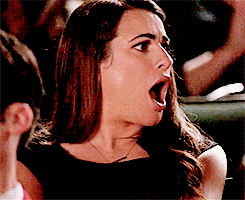 The world of beauty is divided in two: those who swear by extractions for clear, de-gunked skin and those who shudder at the very thought. I'm in the latter camp, thanks to my incredibly sensitive, easily scarred complexion. When you get a spot, does the scar linger for months on end? Does your skin flare up easily? If you answered yes to both, be wary of extractions.
If not, give it a go but be aware that extractions hurt. A LOT. If at any time you're uncomfortable, speak up and tell your facialist to stop. And if you don't want any extractions done, make it clear beforehand. Jurlique, MyClinic and AsterSpring are good options for treatments that include extractions.
Alternatively, laser treatments are also fab for that polished, refined skin feeling. Glo Laser Centre's SkinFix treatment is quick and there's hardly any downtime (I experienced a little redness, but it went away pretty quickly).