For those of you who've been in a relationship for about 2 years, get ready to relate. And the rest of you, well now you know what to look forward to!
After 2 years of being with my boyfriend, it hit me one day that we were so different. Not like I've developed multiple personalities kind of different but just different. It might seem like a shock to some at first and this is by no means how every relationship pans out as the years go by. If you're someone who can't accept change so easily then maybe this will help you better prepare yourself.
Here are the top 6 differences that I've noticed:
Texting All Day Er'day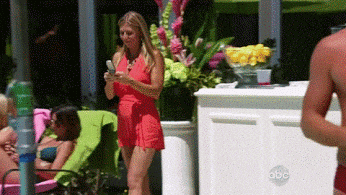 2 months: We all know what happens here, you're texting him 24/7. Literally all day er'day! Why? Because you're getting to know each other and you're eager to know what the other person is thinking and what they're doing. You're willing to stay up till the wee hours of the morning just to talk to them. Your friends probably hate you at this point as you have your nose in your phone even when you're having girl's day out.
2 years: How often do you text each other? Probably 10 times during the day and more in the night. Why? Because you almost know him as well as he knows himself if not better! You text him to wish him good morning and then when you are going out with your friends just to inform him. Lastly is when you get home from work. If something exciting happens that you can't wait to tell him when you get home then yeah, you're most likely gonna spam his phone.