Sheerios, rejoice! Ed Sheeran is on his 2019 Divide World Tour and Malaysia's on the list. If you missed his concert 2 years ago, here's your chance to catch him live in KL!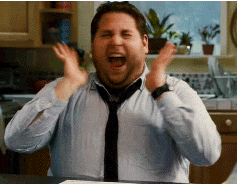 The concert will be held at the Bukit Jalil National Stadium on Saturday, 13 April 2019.
Tickets will go on sale Tuesday, 15 January at 10am and can be purchased from MyTicket and PR Worldwide.
The pricing is as follows:
STANDING – RM298
SEATED – RM98, RM198, RM358, and RM488
*Note: These prices are excluding ticketing fees and booking charges. There will also be no admission for children below six years of age, and standing tickets are only admissible for those aged 12 years old and above. 
One thing's for sure, fans don't need to worry about tickets getting snapped up by ticket touts. PR Worlwide has taken extra steps to stop fans from getting ripped off:
"In order to put a stop to the secondary ticketing market, absurd prices and fan rip-offs, the tickets are sold personalised, which means that the name of the ticket purchaser is printed on the tickets."
The purchase is required to provide a valid photo ID that matches the name on the ticket(s) to gain admission upon arrival at the concert venue.
We're counting the days till Ed comes already, but while we wait, let's reminisce about the last time he was here.