Head to a eatery, any eatery, and you're guaranteed to see at least one table of people bent over their phones instead of engaging with each other. You may think that the term "social media addiction" doesn't apply to you, but think again, as it can creep up unknowingly and suddenly. This is because when your brain goes into a reward-seeking mindset, opening up a social media app and posting something releases feelings of pleasure as a reward. The brain also releases dopamine (a neurotransmitter that enables us to see rewards and move towards them) when you receive unpredictable notifications such as likes and comments. This can keep you hooked!
In fact, the idea of a social media detox can already make you feel sick to your stomach, but the benefits you gain can be much greater than a few extra hearts on your latest Instagram post. And if YouTube beauty queen Michelle Phan can do it, so can you!
You can stop comparing your life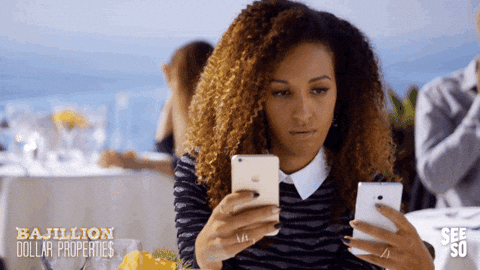 The social media world is filled with the best sides of people. Very selected details are taken from our lives and posted online, so we'd want to portray ourselves in the finest light possible. You'll see the luxurious 10-course meal your pal had at the wedding dinner, but not the economy rice she has for lunch the rest of the week (just like you). You'll tend to end up comparing your lives with others, which can have a serious impact on your self-esteem or ignite the green-eyed monster within you. Taking a break from all of this allows you to reconnect with all the amazing things you already have in your life instead of focusing on what others do.