Are you driving back home this #GE14? If you are, brace yourself for one of the most horrendous traffic jams you will ever endure. Like clockwork, the roads will be packed with cars the day before the elections. People are scrambling to get home and cast their votes for their country.
You look forward to visiting old friends, family members and your favourite curry laksa stall because nothing beats the one back home. However, no one looks forward to the 5 hour crawl in an otherwise 2 hour drive back home.
You're going to be on the brink of losing your mind and pulling out all your hair – calm yourself. We've got some advice on how you can be better prepared for the long ride home:
Full tank and more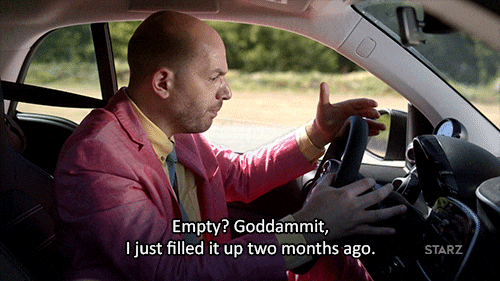 Make sure you've got a full tank of petrol plus an extra container of it. Running out of gas will result in making the fuel pump fail. That's because on some vehicles, the fuel cools and lubricates the fuel pump. When it doesn't have gas any more, it seizes up. Experts recommend not leaving the ignition on when your car is running out of gas. The worst thing that can happen is your car going dry and dying in the middle of the highway. Already it's going to be a crawl, there's no need to add another reason to prolong the traffic. Because we all know that Malaysians are just gonna slow down even more and kepoh.