Are you driving back home this #GE14? If you are, brace yourself for one of the most horrendous traffic jams you will ever endure. Like clockwork, the roads will be packed with cars the day before the elections. People are scrambling to get home and cast their votes for their country.
You look forward to visiting old friends, family members and your favourite curry laksa stall because nothing beats the one back home. However, no one looks forward to the 5 hour crawl in an otherwise 2 hour drive back home.
You're going to be on the brink of losing your mind and pulling out all your hair – calm yourself. We've got some advice on how you can be better prepared for the long ride home:
COFFEE NAP YOUR WAY THROUGH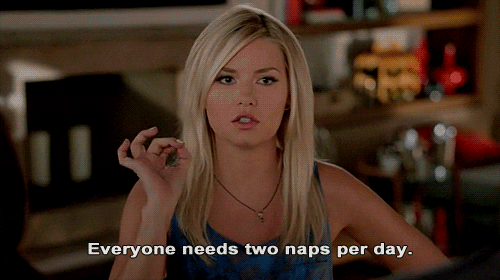 Despite getting enough rest before setting off on your journey, you realise midway through that you're dozing off at the wheel. Getting back home is not enough reason to endanger not just yourself but others on the road as well. A coffee nap is basically you drinking a good cup of coffee as quickly as possible and if you can't chug down a hot one then get an iced option. Try to go to sleep immediately after – don't worry if you can't, as long as you're kind of dozing off. Wake up in 20 minutes and the rest you've had plus the caffeine kicking in now would put you in full alert mode. Researchers at Loughborough University in the UK found that when tired participants took a 15-minute coffee nap, they went on to commit fewer errors in a driving simulator than when they were given only coffee, or only took a nap (or were given a decaf placebo). Any longer than 20 minutes and you would go into deep sleep which will then make you sluggish if you don't get the full 8 hours.