We all have that girlfriend who simply prefers older men. "It's that distinguished look that I find a turn on," she says, referring to a handsome older guy at a restaurant, as you check out his much hotter (in your opinion, at least) but also younger son.
They say age is just a number, and that it's the maturity and common ground that matters. But a new study from Emory University in Atlanta says that age does matter after all.
As it turns out, a lot!
While we can think of a few couples that have made the age-gap a non-issue, others such as Demi Moore and Ashton Kutcher are a common statistic. So what is the deal? Well, according to data from 3,000 people, a larger age gap means (unsurprisingly) a higher divorce rate.
A five-year age gap means you're 18 percent more likely to divorce than a couple that's the same age. That rate jumps to 39 percent for a 10-year age difference, and a shocking 95 percent for a 20-year age gap.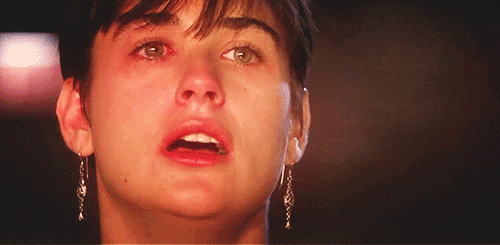 The odds were always against them.
Fran Walfish, Beverly Hills psychotherapist, pins it down to cultural differences and (again, unsurprisingly) sex drive, "Sex drive goes up for women in middle age, but sexual function decreases for men."
On the bright side, the longer you stay together, the less likely you are to divorce. The stats show that if you can make it to the two-year marriage mark, you're 43 per cent less likely to divorce. And if you reach 10 years, you're practically guaranteed to be together for life, with a 94 per cent success rate.
We're hopeless cynics though. Tell that to Gwen Stefani and Gavin Rossdale (13 years), Antonio Banderas and Melanie Griffith (18 years), Arnie Schwarzenegger and Maria Shriver (25 years) or Vanessa Paradis and Johnny Depp (14 years).
Not that we think that there is a science to relationships, but if your dating history shows that you have a particular fondness for silver foxes, you might want to make sure that you'll stick around for at least two years.
Pictures: Ingimage