Soft, supple and hydrated for hours — here's how these Malaysian influencers keep their pouts gorgeous for longer with Dior Lip Glow and Lip Maximizer 
Editor Lina Esa Make-up Lavynia Tam and Eddie Iskandar Wong/Dior Hair Juno Photography Robin Liew Videography Felix Khu; Zakwan Taufiq; Zul Kamal Video Editing Felix Khu; Samantha Heung Styling Voon Wei Assisted By Lim Lee Ann; Inaara Busari Art Direction Mils Gan Social Media Vanessa Lim Assistance and Coordination Hanan Khair 
even though you might be making the most out of your 2019 resolutions (drink your water, stay moisturised, do your squats…), let's face it, our harsh weather and air-conditioned lifestyles means your lips can look flaky. If you notice your lipstick also goes on patchy, your pout might need a little SOS.
Well thanks to technology and beauty evolving, it's 2019, so your lip care and lip colour are one and the same!  We took to the Insta-sphere and got some of Malaysia's hottest models, hosts and make-up personalities to tell us how they keep their lips kissable and gorgeous for hours. Here, we will have four stories from five hot influencers who show you how they put their lips first with the lip-loving ingredients of the Dior Lip Glow and Lip Maximizer.
Psst, if you really want to see, play and swatch the new Dior Lip Glow and Lip Maximizers (and meet your fave influencers and lip it up with #TeamCLEO!) then there's going to be an exclusive in-store event hosted by us — details on getting an exclusive invite is below so give it a scroll!
zooey keeps it real (with a bella hadid-like pout!)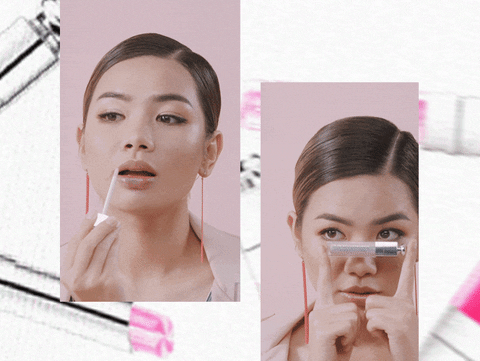 When you meet Zooey or bump into her at an event, you'll feel her energy overflow! She's effervescent, lively, lovable and a whole lot of fun. But she's still a professional — needing to #workit on air, on tv and as an emcee. We girls live by hustle these days, right?
When she's always on the move, she doesn't always have the time do her make-up. That's when a multi-tasking lip comes into play — swipe on a product that has lip care and a sheer wash of colour to give your pout a little pop. Zooey loves the Dior Lip Maximizer that imparts volume with just a few swipes. So want your lips like Bella Hadid?
You can do as Zooey does and pair up Dior Lip Glow in Holo Pink with Dior Lip Maximizer in Holo Purple to plump your pout. Hit play to see Zooey tell you more!