Is chivalry dead? We like to think that it still exists but it's evolved to something we can all relate to in this social media era. Okay, so we can still appreciate when a guy opens doors and pulls a chair out for us at the table, but we're talking chivalry in this modern day.
Enter Instagram, WhatsApp, FaceTime -- and the whole dating game has changed. Just take a look at rom-coms today compared to even just five years ago, there's a difference in the way people communicate with their beaus! The new Netflix film Someone Great has a complete opening montage of texts, emails and messages, and you already get the gist that it's a breakup movie *sob*. But it's literally how dating looks like today.
RELATED: 8 Apps To Spice Up Your Sex Life
Social media and text messaging shape how we date now, and guys are showing their love in really modern ways. Scroll to see six modern acts of chivalry your beau can totally relate to. 
Sending fun memes to cheer bae up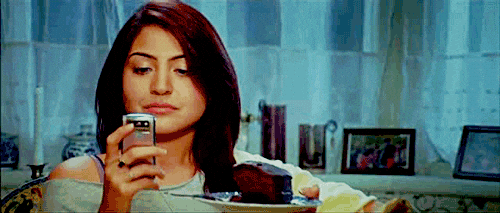 Memes pretty much rule our Insta-verse. They're cute, witty and sometimes just really on point. An act of chivalry these days is if a guy knows what bae loves and can relate to. He sends a cute or funny meme to cheer her up on a bad day at work, helping to lighten her mood a little. Oh, an adorable cat video wouldn't hurt, too. It's also a way of telling his partner he's thinking of her even while scrolling through social media.