This goes to all you girls who've had friends tell you the same thing, listen to them because we know you deserve better.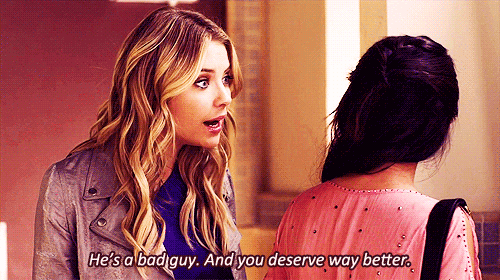 Don't stay just because you're too afraid to be alone. Don't stay because there isn't "someone else" in your life yet. Don't jump from guy to guy because you need that constant attention from the opposite sex.
As your best friend, it hurts to see that you've reduced yourself to this. That you don't see your self-worth as I do. You're the kindest soul I've met and if there's anyone else out there who would do absolutely anything at all for her man, it's you. You'll always put your man's wants and needs above yours. You're selfless like that — it's your nature and it's beautiful.
But it sucks. Because you don't see that these guys are just taking advantage of you. They keep taking what they get from you. They keep taking and taking but don't reciprocate. And the most frustrating part is that you don't care. You're happy to give it all. You're happy to give and not receive anything in return because as long as he's happy, you're happy.
You're okay with him invading your privacy, disrespecting you, making snide comments about how you behave and how you look. You're okay with him being controlling, being selfish, only taking and not giving. You're okay with all that because you keep telling yourself that "that's just how he is".
No.
Stop it. Stop making excuses for him.
That may or may not be how he is but that's definitely not what you deserve. And I hope to God that one day you'll finally be with a man who respects you and is just as selfless as you are. I hope you find someone who is at least half the amazing person that you are.
You know it in your gut that he's not the right one for you. Plenty of times your instincts have shown you the red flags. But you choose to ignore everything because deep down you don't believe that you deserve more — you accept the love you think you deserve.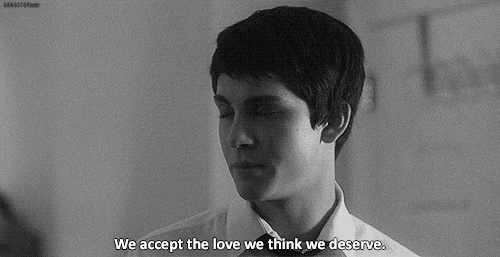 You deserve more, my friend. I hope you see that someday.
Related article: 4 Terrible Excuses You're Using To Stay In A Relationship