Hello Holiday season, 2018!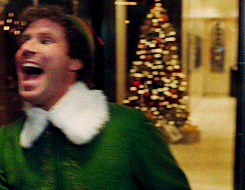 It's official: The baubles are hung, the lights on the tree are up, the #major Xmas deco have infiltrated the malls and Mariah Carey's 'All I Want for Christmas Is You' is blasting out of every speaker in the city. 
Christmas time means good food, festive anthems (tbh, we started playing Christmas tunes the day after Halloween...) and of course, all the presents! However, one part of the jolly season that can sometimes bring out the Grinch is us is figuring out what to get for the ones we love or even worse, for people we don't know too well (a.k.a. When you're forced into a Secret Santa gift exchange).
Because we're the gift that keeps on giving, we've rounded up some lovely gift ideas that are way within your budget. These picks make for great stocking stuffers so you're the best-loved colleague during Secret Santa. Here you go!
mint up your lips
Moroccan Mint Lip Balm, RM22.90, Available at Handmade Heroes

These tick many of our millennial boxes — it's a company formed in Singapore (think of your carbon footprint!), it's minty, phresh, and under RM25. Another thoughtful gift you can give a colleague this December.