Get ready to remix! Read on to see how these gorgeous Malaysian influencers mix up their lip shades with new Dior Lip Glow and Lip Maximizer shades 
Editor Lina Esa Make-up Lavynia Tam and Eddie Iskandar Wong/Dior Hair Juno Photography Robin Liew Videography Felix Khu; Zakwan; Zul Kamal Styling Voon Wei Assisted By Lim Lee Ann; Inaara Busari Art Direction Mils Gan Social Media Vanessa Lim Assistance and Coordination Hanan Khair 
Make-up! Cameras! Selfie! If 2019 is going to be the year you're the most amazing you, then the first step is to let go and take things less seriously -- especially with make-up. When it becomes fun, make-up becomes your personal style and your safe space for self-expression: you can let your creativity flow into something that makes you you. No hard or fast rules involved!
The easiest (and arguably the most fun) step? To give lip service to your lips. With the newest shades of the Dior Lip Glow (there are seven new ones) and Dior Lip Maximizer (seven new shades, too!) that you can wear on its own, swipe under or over your existing lip care, build up the colour, or mix and match. So many ways to do yours!
#TeamCLEO took to the Insta-sphere and got some of Malaysia's hottest models, hosts and make-up personalities to mix up their lip colours and have extreme amounts of fun. Here, we will have four stories from five hot influencers who show you how they transform their lip shades using Dior Lip Glow and Dior Lip Maximizer.
Psst, if you really want to see, play and swatch the new Dior Lip Glow and Lip Maximizers (and meet your fave influencers and lip it up with #TeamCLEO!) then there's going to be an exclusive in-store event hosted by us -- details on getting an exclusive invite is below so give it a scroll!
Colour up like a #queen like nina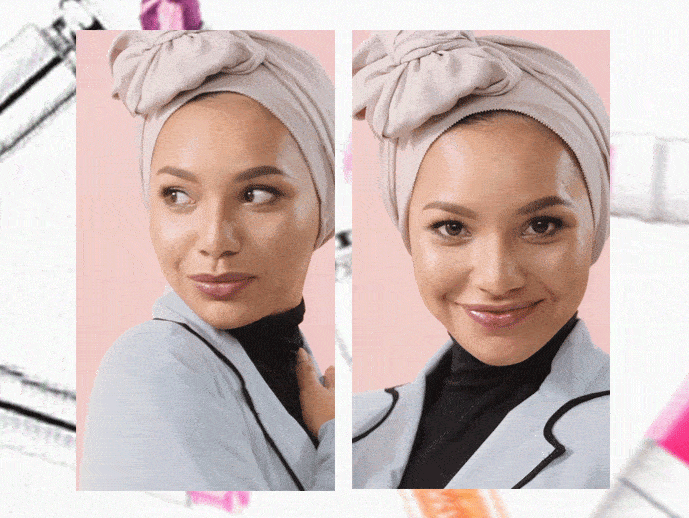 No one does directional quite like Nina — her Insta-feed can literally be a moodboard for when we're feeling #brave! From multi-colour eyes to coloured brows, this beauty knows how to rock make-up and put her best face forward. So who else to get lip tips from than a beauty guru who loves to play with colour?
This time around, Nina goes sweet with the Dior Lip Glow in Berry and topping it all off with Dior Lip Maximizer in Holo Pink for a hue that's multi-dimensional and unique for her. Since the Dior Lip Glow and Lip Maximizers adjust to the PH of your lips, you know that every swipe counts — you make yours you. See how Nina does hers.