Every time you open that shiny white door (your fridge, duh), are you unwittingly flabbing up? We find our what's weighing you down -- or up, in this case.
2. Quick and easy foods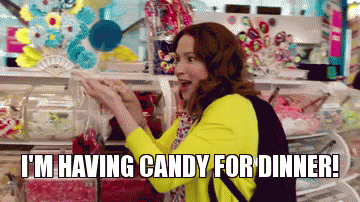 Distance makes the heart grow fonder, although in this case, healthier. You know how the packet of M&M's in your work drawer is really tempting, even when you're not hungry? It's the same story with treats in your fridge – if you see it, you'll eat it. Brian Wansink, scientist and author of Mindless Eating: Why We Eat More Than We Think, found that the distance between a lolly jar and an employee's desk directly influenced how many sweets that person ate. The closer they sat to the jar, the more they consumed, thanks to what Wansink describes as the key motivations to eat: visibility and convenience. So, put your leftover dessert into a container and out of sight.