The biggest wedding of the year is approaching – yes, that's right, I'm talking about Prince Harry and Meghan Markle's nuptials happening on the 19th of May at St George's Chapel on the grounds of Windsor Castle.
While we've all got our date circled on the calendar and alarms set for it, you can bet we're counting down the days till we get a glimpse of Meghan Markle in her wedding gown. As much as we're picturing what the bride-to-be is gonna walk down the aisle in, we can't help but also imagine what the guests are going to be decked out in. After all, we've got royals, celebs and socialites!
However, we are not attending a simple wedding, oh nono, we're attending a royal wedding and with that comes certain rules and expectations that guests and family members need to abide to.
After all, no one wants to go against age-old tradition and Queen Elizabeth, right?
Here are some dos and don'ts for the royal wedding:
DON'T: Wear Wedge heels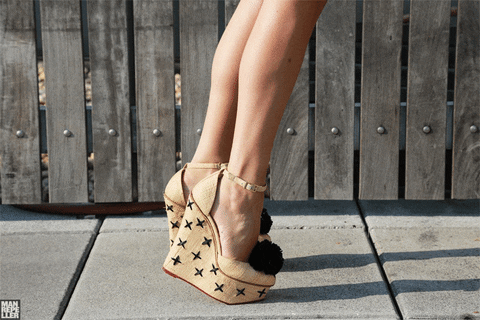 Mmmhmm hell no, you cannot be anywhere near the queen with wedge heels. You might be wondering what's the reason behind this rather peculiar rule? Well, simple: the queen hates the sight of wedge heels so she doesn't want to see them on you.
A source confirmed this with Vanity Fair saying, "The Queen isn't a fan of wedged shoes. She really doesn't like them and it's well known among the women in the family."
This is common knowledge for all the women in the family/joining the family. They usually only wear them to occasions that the queen isn't attending, sneakyyy eh.