The year is almost coming to an end and after a year of working your butt off, you deserve to TREAT YO SELF!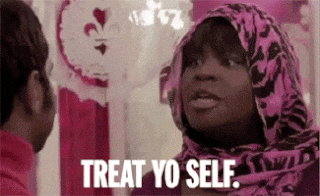 Other than pampering yourself with massages, medi-pedi sessions and adding new clothes into your wardrobe, travelling is an enriching experience that is worth spending every penny on. Save up more on accommodation with affordable and yet interesting places to stay on Airbnb — it will also further enhance your holiday experience so you're basically killing two birds with one stone!
Are you feeling excited but you're not sure where to go? Find out which Airbnb — fully decorated with different interior style is suitable for you — based on your personality!
if you are a curious cat…
Learning new things in life is the fuel that keeps you going every day. You're always on a mission to seek answers for the questions you have in mind, with every answer you find will give you a sense of accomplishment. This Bohemian styled Airbnb accommodation is your calling! Be greeted by friendly hosts of this beautiful Mexican architecture house where you will get to learn the Mexican culture. If you love a little privacy, you will be getting your own room and bathroom.
Location: Tijuana Municipality, Baja California, Mexico
Price: From RM228 per night