You know when you're out with your friends and it's a really, really hot day and all you want is that ice-cold can of Coca Cola? Well…
If you don't already know, sugary drinks are bad for you. No, not the ones you make yourself; we're talking about the ones in cans and bottles. #TeamCLEO has sworn off soft drinks but we can't help hitting 'Order' on Gong Cha deliveries. Baby steps!
Recently, the World Health Organisation (WHO) Malaysia, Brunei Darussalam and Singapore Representative Dr Ying-Ru Low and UNICEF Malaysia representative and Special Representative to Brunei Darussalam Marianne Clark-Hattingh called for the implementation of tax on sugary drinks. In a joint statement, they touched on how taxing sugary drinks will have a positive impact on public health and the country's budget.
The negative factors of sugary drinks isn't something new — in fact, it's something that has constantly been brought up. However, since it's sold at a cheaper price compared to healthier options, it becomes a go-to choice for the majority of the public.
We posted a poll on our Instagram last Thursday and 68% agreed that tax on sugary drinks should be implemented.
So how exactly will the sugary tax benefit us?
Decreases the rate of obesity
Malaysia is one of the fattest countries in Asia. Nearly half of adults are overweight or obese, and children are increasingly affected. According to data from WHO in 2006, 7.7% of Malaysia's five to 19 year-olds were obese; a decade later, it had risen to an alarming 12.7%
Obesity undermines the physical, social and psychological development of children. Under-18s who are obese are more likely to remain obese in adulthood and experience non-communicable diseases such as type-2 diabetes, cardiovascular problems, breathing and sleeping disorders.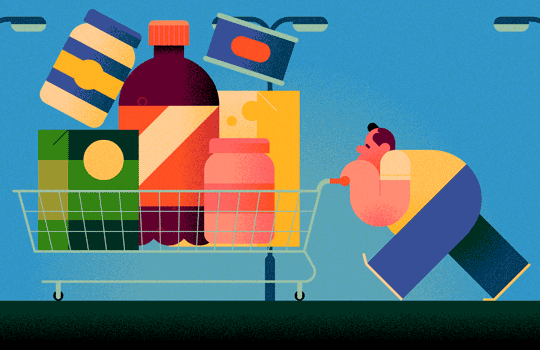 There is scientific evidence of a clear relationship between consumption of sugary drinks, weight gain and obesity. A single can of soft drink contains on average 8.5 teaspoons of sugar — the daily limit for a child aged four to five years old, according to WHO. More than 1 in 3 Malaysian students consume at least one can of soft drink a day, according to the National Health and Morbidity Survey (Adolescent Health Survey) 2017.
Obesity is not only detrimental to health — it also lowers productivity and has adverse effects on the economy in the long run.