10 Cool Nail Art Insta Accounts To Inspire Your Next Manicure
I don't know about you, but every time I get a fresh mani-pedi, I'll spend at least the entire week in awe of how good my nails look. The shiny topcoat, the clean finishing, and the pops of colour puts me in a good mood. And because the perfect manicure often makes a little dent in my wallet, it makes me mindful to not pick at my nails (a common occurrence every time I get nervous or anxious). Getting your nails done also forces you to completely switch off (lest you annoy the manicurist by typing at your phone) and chill out.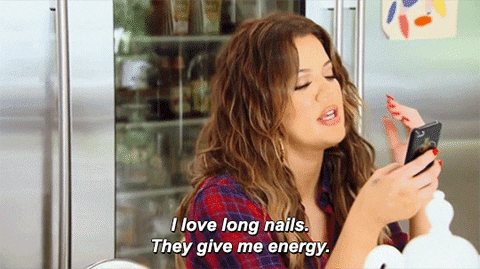 While solid colours will always be in style, there's no denying that a fun, unexpected nail art makes for a great conversation starter, looks amazing on the 'gram and acts like an additional accessory to your look. We're not talking crazy bubble nails either. Think beautiful patterns and minimalist wire nails; eyecatching, yet low-key enough for you to eat comfortably. Check out our round-up of the best nail instas on the internet and bring them to your next mani-pedi appointment for your best nails ever.