The 5 Personalities To Shop For This Christmas
With your year-end calendar filling up, do you really have time to run around the malls for the perfect Christmas gift? Um, no, right? And when you take a look at that Christmas list, you're wondering how do you buy gifts for your besties who are all so different? *Cue the headache*
One of the best gifts of all is seeing that pure unadulterated joy when they've received something they absolutely love. And you know it's all thanks to you.
Say no more (and no way to traffic jams and parking woes), #TeamCLEO has narrowed down some of the best gifts you can get from Sephora. Just point, tap, click, and check-out with the Sephora app. You can get it delivered to your doorstep in 5-10 days, just be sure not to buy the pressies so last minute, girl.
No matter the budget, there's something for everyone. Here are the five people you definitely have in your life RN. Good luck.
The bargainer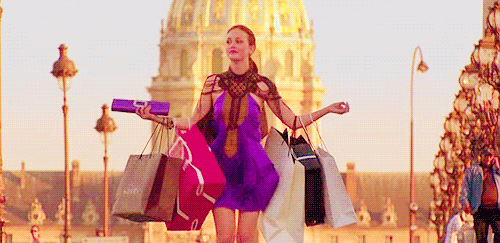 This girl is all about the best deals in town. Any time there's a sale, she'll be the first one to know, and the first in line. Here she is summed up:
The word 'discount' drives her nuttier than a peanut butter sandwich, and if you need to know about any, she's your go-to girl.
She may be frugal, but she ain't stingy.
She's full of smiles and positive energy, and all of these good habits eventually rub off on you.
Thanks to her, you've managed to save up quite a bit, so gift her these pretty selections that won't break the bank.
No point in hiding that these were a steal – she probably knew about them anyway, but she's just happy you shopped smart.