5 Things To Know Before Switching To An All Natural Deodorant
Some days we talk about killer highlighters, some days we need to talk about everyday grooming that may not be the most glamorous step in our routine, but are most definitely necessary. Case in point: the way we deo. Considering we use deodorants every day for most of our lives, it's high time we take a look at what exactly it's doing to our body and if all-natural and aluminium-free is the way to go.
We check in with Dr. Irene Lee, Consultant Dermatologist at Pantai Hospital Cheras to get the low-down on deodorants and pulled together six aluminium-free options to try should you decide to go down that route.
Aluminium: Friend or Foe?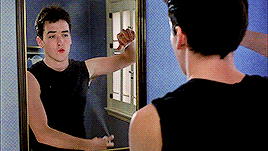 Aluminium was once linked to health issues such as Alzheimer's and breast cancer. But before you throw out your current deo, rest assured that there are no conclusive studies that confirms this. Says Dr. Irene, "Currently, aluminium containing deodorant/topical are the first line treatment recommended for mild to moderate patients with excessive perspiration. This is taking into account on its efficacy and safety profile as compared to other available treatments. Most commercial deodorants contains lower concentration of aluminium salt, hence associated with less side effects.
Although there's little to worry about aluminium, certain people can be allergic to it. "The main side effects associated with the usage is skin irritation which manifest as skin redness, dryness, itchiness or even pain and discolouration. If anyone develops any discomfort or abnormalities with the usage, he or she should seek a dermatologist or general practitioner opinion and treat it accordingly," she advised.
#cleo, aesop herbal deodorant roll on, beauty, body odour, cleo beauty, cleo malaysia, Crystal Unscented Mineral Deodorant Stone, deodorant, excessive sweating, natural, natural deodorant, Neal's Yard Remedies Rose & Geranium Deodorant, perspire, Schmidt's Natural Deodorant - Lavender and Sage, skincare, smell, SUkin Natural Deodorant, sweat, underarm, Veri Naturals Deodorant Cream - Tea Tree and Lemon