5 Ways To Care For Your Neck So Future You Thanks You
 Remember the good old (and uninformed) days when you do the most with your make-up, everything's on fleek and you feel prouder than ever to have mastered the difference between bronzing and contouring only to realise at the end of the day that your foundation didn't quite match your neck? The curse of the mask face is real. We've all been there and we emerge better and wiser. Wise enough to make sure our face and neck are the same hue, at least.
Now that's taken care of, it's time to apply the same principle to skincare. While you're busy slapping on serums and co. on your precious face, please don't go all evil stepmother and Cinderella your neck. Your neck works hard! It's there so you can scroll endlessly on Insta! It allows you to whip your hair Beyoncé-style on the dance floor! It fulfills your need to sport 90s choker trends! It holds your face up!*
Convinced yet? Now click through to find out five easy ways to show your neck some TLC. Weird *anti-ageing* neck brace not required.
*it also keeps you alive but you already know that.
@TakeIttothetits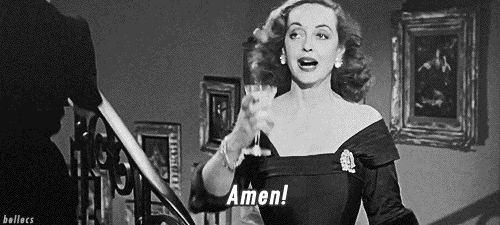 Skincare guru Caroline Hirons gave us this gem of beauty tip. Whatever you put on your face, carry it through to your neck and décolettage. It makes perfect sense. If it works for your facial skin, your neck and chest should reap the benefits too. The only exceptions are strong retinols and AHAs that the skin on your neck may be sensitive to.