7 Tricks For Those Perfectly Thick Lashes
It's all well and good that every other famous make-up artist backstage preaches the appeal of 'natural lashes' but often, my 'natural' lashes IRL veers closer towards no-lash territory rather than laidback-editorial-chic. If you want to amp up the volume on your lashes, there are some tried and tested tricks you can try. Lush, sooty lashes > falsies, any day. You might have to spend a liiiittle more time but take it from a lash obsessive, it's worth it when you look in the mirror and see baby Twiggy looking back.
use a curler to curl it up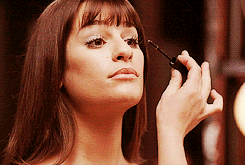 With great power, comes great responsibility. Yes, an eyelash curler is game-changing, but use it wisely. Always curl before mascara, and never curl when your mascara has dried down unless you'd like to risk yanking them out. Curl from the base gently, count to 20, and release. You can also lightly blast your curler with a hairdryer, but only to warm it. Please don't hurt your face with a hot lash curler. 'Beauty is pain' does not apply here. 
Good quality curlers make all the difference too. I personally like Shu Uemura's. Predictable, I know, but it provides a firm clamp which does a fine job at holding the curl. I've tried cheaper, RM5 ones and some actually do work, as long as it doesn't feel flimsy when you do a clamp test.
Remember to disinfect your curler every other day and change the rubber regularly. I learned the hard way and discovered how gross it was to not do so. Do not be me.