7 Tricks For Those Perfectly Thick Lashes
It's all well and good that every other famous make-up artist backstage preaches the appeal of 'natural lashes' but often, my 'natural' lashes IRL veers closer towards no-lash territory rather than laidback-editorial-chic. If you want to amp up the volume on your lashes, there are some tried and tested tricks you can try. Lush, sooty lashes > falsies, any day. You might have to spend a liiiittle more time but take it from a lash obsessive, it's worth it when you look in the mirror and see baby Twiggy looking back.
Layering Is Key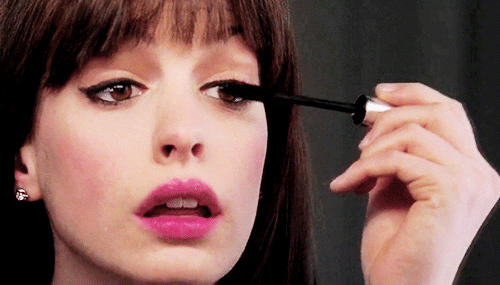 I don't know if I set a ridiculous standard for mascaras, or if I just haven't found the right one but layering at least two different mascaras has changed my beauty game. I go in with a separating, curling formula (often found in subtle/natural mascaras) until I appear as wide-eyed as possible and then follow with an ultra black, mega volumising formula until I feel like Elizabeth Taylor.
Unfriend anyone who says 'one coat is enough'. It isn't. Life isn't Photoshopped. Layer from the roots, zigzag upwards to tips and if things look a little clumpy, stop, drop and comb through with a clean spoolie or lash brush.
Also unfriend anyone who tells you to wear brown mascara (you might as well wear clear, unless you're a natural Draco Malfoy Blonde). Jet black or bold colours create real impact.