A Guide To Jade Rolling (And Where To Shop The Best Ones!)
Unless you've been away vacationing on a remote, exotic island with no WiFi access (lucky you), you'll have heard about jade rolling, the ancient beauty practice taking over our Insta-feeds and is set to be as commonplace as brushing ones teeth. While jade rolling have been around for years, it was Alicia Keys' makeup artist, Dotti, who took the ritual mainstream in a 2016 interview. Speaking of maintaining Alicia's gorgeous bare skin (the singer now often makes public appearances sans makeup), Dotti confirms to using a jade roller religiously on the star. Fast-forward to 2018, almost every indie beauty label stocks these facial rollers and they're not limited to just jade either.
Should you get on board? We break down everything you need to know about jade rolling and where to shop them.
Rollin' Since Day One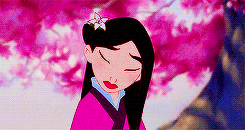 Originating from China, jade rolling was apparently found during the Qing dynasty and is rumoured to be the ritual of choice for Empress Cixi. It's a practice that's been used in holistic Chinese medicine before it made its way into Western culture.