Beauty Breakdown: H&M Beauty
It's been a little over a month since the release of H&M Beauty and we know you got your hands on some.
You can bet that we have and there's only one word – impressive!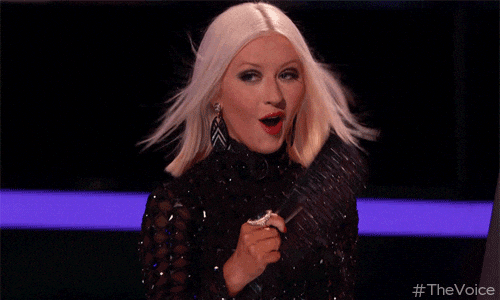 Known only for their fashion releases for many years now, H&M recently ventured into beauty and skincare line. On September 14th, the gates of heaven were finally opened to the public and the beauty department was revealed.
There are over 1000 cosmetics, skincare, beauty tools and body care for you to choose from!
However, do take note that the Beauty Department is only available at selected H&M outlets such as H&M Lot 10, Avenue K, 1 Utama and Sunway Pyramid.
#teamCLEO gathered some of the cosmetics and gave them a try, here are our thoughts on em:
All-day liquid Foundation, Pure Radiance Powder Blusher, Infinite Impact Eye Colour & Ready, Set, Glow Eye Colour Palette 
I am going to be honest, I was apprehensive to try on the foundation as I have very sensitive skin. Combine that with oily skin and you will understand my frustration with foundations.
But I plucked some courage and gave it a try and I am so glad I did!
Not sure if you can tell but I love the finish of this foundation. It's the perfect satin finish that also keeps my oils at bay. Do you see what amazing coverage it has? Mind you, I have uneven skin tone and plenty of scars from my pimple popping days *itchy fingers*. This foundation managed to cover that all up with just one layer.
It held up well throughout the day and I did not get overly oily, just enough to give me a healthy glow. There was no creasing and the foundation did not separate on my face.
Next up was the eyeshadow. Now I had 2 types to play around with. The eye colour palette and the individual eye colours.
I first applied the Tumeric and Stayin' Olive shade on my eyelids and I was so impressed with the pigmentation. The shadows blended so well together and the colour pay off was spot on.
Taking the ready, set, glow eye colour palette, I applied the gold shades (3rd column, 2nd row down) onto the centre of my lid for that highlighted pop. To add a little more depth to my look, I took the black shade from the palette (just a tiny bit) and smudge that where I put the olive green shade.
Finally, I finished off with the pure radiance powder blusher in pink coral for that natural soft pink pop of colour. Personally, I don't like a lot of blush as I have rosacea. This colour gave me the right amount of flush.
All in all, I am very impressed with H&M beauty products and I can't wait to play around with them next time.
*Tested by Meghan Angelica Paul, Web Writer.