Bolder, Dreamier, Insatiable: Be Inspired By These 6 Looks Created By Uzo, NARS Global Artistry Director
Editor Lina Esa Photography Robin Yong Videography Felix Ku/Alohomora Assisted by Desmond Lee and Jinq Rui Lee Make-up Uzo and team/NARS Hair Gary Bobs Art Direction Mils Gan Styling Voon Wei Assisted By Lim Lee Ann Shoot Assistance Hanan Khair Wardrobe by Kit Woo, A-Jane and Monki Shoot Location Studio 31, Kota Damansara
It isn't every day that you have have an international make-up superstar in your midst. But beauty dreams can become a working reality when with just one phone call meant that #TeamCLEO and Team Cosmopolitan would be working with one of the biggest names in make-up artistry.
In conjunction with their recent Radiance Repowered event, NARS had invited Uzo, the NARS Global Artistry Director in town for this launch. While she was in Malaysia, Uzo was whisked onto set and tasked to create some awe-inspiring looks made from NARS products, including the titillating new NARS Orgasm 2019 collection.
We rallied up six influencers to embody NARS, and while the moodboard was awash with beiges, blushes, orgasmic pinks and crisp whites, the girls channelled all facets of their femininity, set off against fierce pops of red, shimmery flecks of metallics, and gauzy veils of highlights which make you look twice.
RELATED: [EXCLUSIVE] We Spoke To Uzo, Global Artistry Director of NARS On Breaking Beauty Rules
Wistful and dreamy, yet powerful and bold statements, ranging from porcelain doll-skin, to glowing in the most 2020 way yet, discover the looks and how you can create them thanks to the make-up artistry of Uzo.
polished perfection
There's nothing like a bold, hit-the-town red shade. With a perfectly symmetrical face, the focus was straight away drawn to Qismina's (@sweetqismina) pout and eyes and with Uzo's deft touch, the sweet was transformed into a daring bold type.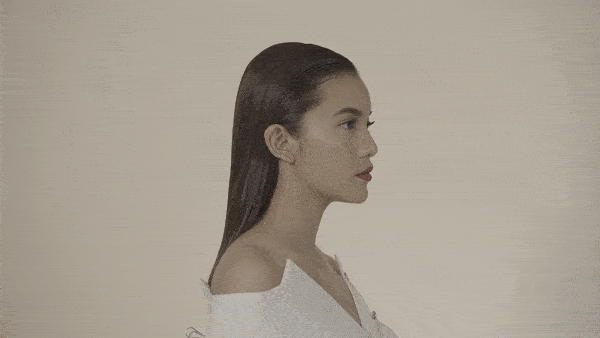 Keeping it simple on the eyes, replicate the look with a bright palette that will bring light around your eyes. The NARS team used the Orgasm and Orgasm Ecstacy from the Endless Orgasm palette  and lined the waterline as well as the brows to open up Qismina's eyes.
Hustle hard — whether you're deskside or hotdesking, this look is worthy of a corporate powerhouse or when you have those deals to close. Bolder, brighter and beyond as Qismina shows in this video: