Clay Mask VS Sheet Mask: Which Is For You?
Don't you just love a good mask? I know I do. Coming home after a long day of work and events (it's not as glamorous as you think), all I want to do is wipe off all my makeup, take off my bra, and slip into the baggiest PJs I own. Slather on a mask and curl up with junk food and Netflix.
Doesn't that sound like the life?
Before I started working with CLEO, I got really into skincare and makeup. It was safe to say that I had a tiny obsession and bought everything that Beauty Gurus recommended. Yeah, I learned the hard way that just because they say it's good, doesn't mean it actually works for my skin. With that said, I have had my fair share of masks – from sheet to hydrating to clay to bubbly to peel off. Yes, you could say I went a tad overboard.
Now that I am working with CLEO, we are constantly blessed with generous amounts of products from brands. Throughout my 3 years of obsessing over masks, I have had my ups and downs with it. From glowy skin to severe breakouts, it was a roller coaster ride. I really wished I had a guide on which mask to choose so here is a breakdown of which mask might work for you based on your skintype: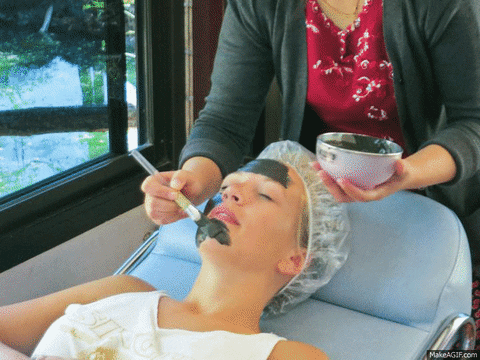 Clay Mask
Skin type: Oily/ acne-prone
Why: Clay masks are used to draw all the toxins and impurities from the skin. It is said that clay is also best for oily skin as it sucks out all the oil that was built up deep in the pores. If you have a zit by the end of the day due to stress/heavy makeup, put a tiny dot of the clay mask on the zit and let it dry. It will suck out the oil from your zit so when you wake up the next morning, it won't be as red/engorged.
Apply the clay mask to your T-zone and cheeks two to three times a week, depending on how much you need it. Once your skin has gotten better, cut down the usage to only once a week or when necessary. If you have combination skin, you can multi mask. Apply a hydrating or tightening mask on the areas that you did not apply the clay mask.
Here are some options: