CLEO's Cheat Sheet To Colour-Correcting
When it comes to make-up, there are some things you can learn through tutorials. How to create easy eye looks and make your lippie last all day, for example. Some things you learn by continuous practice, such as creating the perfect cat-eye. Colour-correcting, is not one of them.
The whole premise of colour correcting is to create a neutral canvas for your base make-up. The undertones of your skin is not only different from your favourite Youtuber, it also changes on the daily. One morning you might find yourself with some dark circles, the next you might appear a little fatigued (it happens to the best of us!). While most make-up looks are now foolproof thanks to advances in products, colour correcting can go wrong quickly. If you see an Insta-tutorial with clown faces / lipstick under the eyes / colourful splodges everywhere, unfollow.
Colour correcting isn't paint by numbers, it's about doing the least for the most effect. So to demystify the art of colour correcting, we DM'd make-up artist Grace Wong for the professional low-down and product recommendations.
So who should do it?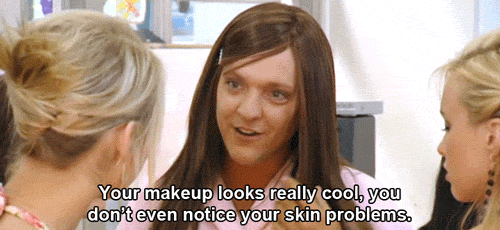 Often, concealers and foundation alone can give you an even base. However, if you do have extra redness, discolouration, dark circles or sallowness in your skin that bothers you even after using base products, a little bit of good colour correcting can make a world of difference so you require less foundation. "They're also really handy for trans women who want to cover a beard shadow," notes Grace. Plus, it's a handy skill to have should you decide to the most for a special occasion!
#cleo, beauty, beauty101, best concealers, bobbi brown, bourjois, cleo my, concealer, concealer cream, concealer stick, cover, dior, dr. jart, drugstore, erborian, expert, face, innisfree, it cosmetics, mac, make up artist, make up for ever, makeup, maybelline, pro tips, sephora, smashbox, tarte, tips, watsons