How To Blow Dry Your Way To Shiny, Voluminous Hair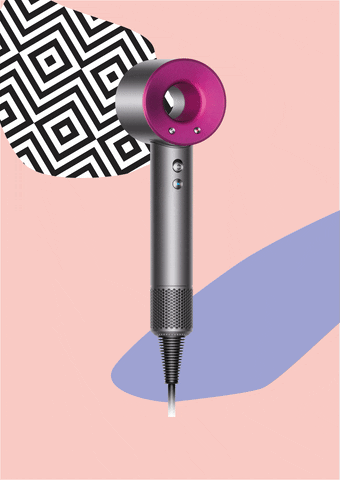 Of all the hair care gadgets out there, hairdryers remain the most basic and the least talked about. Until now. Dyson's high-tech Supersonic hair dryer is here to keep bad hair days away with its innovative heat control feature and Air Multiplier technology which provides a focused jet of air to ensure fast drying. This allows hair to remain healthy in the long run, especially since we're most likely to use hairdryers more frequently than any other heat tools on a regular basis. Graeme McPherson, Dyson's Head of Haircare Product Development dishes to #TeamCLEO about achieving a great blow-dry and the importance of using the right heat.
1. What are some hair-drying tips for shinier, voluminous locks?
To create volume, you need to dry from root to tips so it give your hair that lift. You can do that with our Styling nozzle. If you're using a brush with the nozzle, comb along the surface of the hair cleanly in one direction so you're aligning the cuticles. Often, hair is not glossy because it's either damaged or you've created a rough surface with the cuticles.