#TeamCLEO's Guide On How To Sweat-Proof Your Make-Up For Raya
Text Yasmeen Kaoosji Additional text Hanan Khair

Hari Raya is upon us, and that means loads of open houses to visit friends and family, some of whom you probably only see once a year. Since you'll be putting a lot of work into applying the perfect makeup #lewk that complements your baju raya, we thought we'd compile some tips to sweat-proof your makeup so you stay fresh-faced all day.
RELATED: 12 Spots To Get Make-up Services For Your Raya 2019 #MOTD
Get your makeup kits ready and check out our tips and recommendations, including one that will cost you absolutely zero ringgit – you'll just need to be brave to try it out. Read on to see what we found!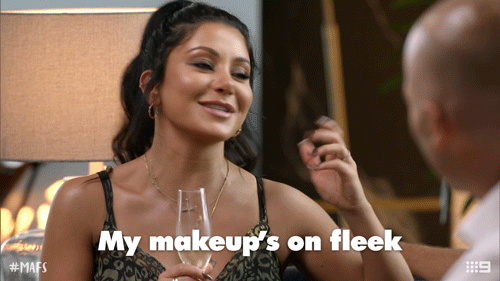 PRIME(R) TIME
First off, it's all about setting the right foundation… underneath your foundation. Make sure you give your makeup staying power by using a primer! It creates a smooth surface for your everything to sit on top of, smoothing over your pores so things don't shift around. A primer like the NYX Professional Makeup Can't Stop Won't Stop Matte also absorbs the oil your skin produces throughout the day, which is a good thing.
Don't forget to swipe on a dedicated primer for your eyelids, too! It prevents the colour from shifting when things get hot. If you're going for a naked, no-makeup makeup look, this version of the popular Urban Decay Eyeshadow Primer Potion gives you a soft, golden wash of colour. Super pretty!