Huda Beauty Is Coming To Malaysia! Time To Start Saving For These Must-Haves
In todays news-that-made-us-scream-internally, Huda Beauty is coming to Malaysia! Sephora Malaysia teased the news  via Instagram and we bet you're as excited as we are! Beauty influencer-turned-mogul Huda Kattan launched Huda Beauty in 2013 following the success of her beauty website. What started with a line of celeb-approved falsies is now a full-blown cosmetics line consisting of mega popular eyeshadows, liquid lipstick (are you even a beauty line if you don't offer liquid lippies??) and most recently loose powders. You know you're on to something when you're stocked at prestigious retailers such as Cult Beauty, Sephora and Selfridges!
Huda Beauty stans will no doubt have purchased her goods online and via resellers, but now that it's landing on our shores, we're hoping to see them in-stores so we can test and swatch to our hearts content. We're still waiting on the exact launch date (we'll keep you posted!) but in the meantime, here are five Huda Beauty must-haves to save up for.
Rose Gold Palette Remastered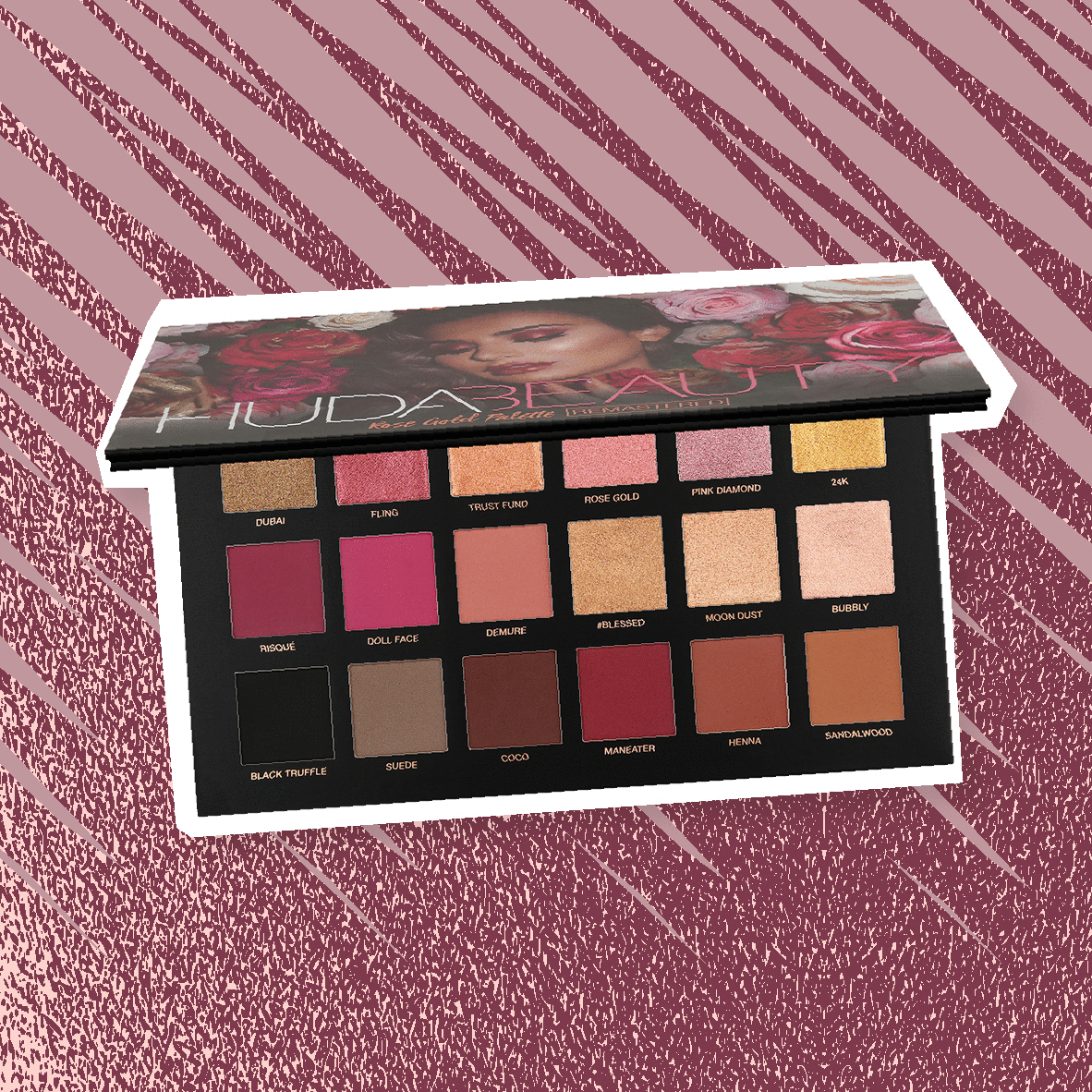 Here's one way to win the hearts of makeup junkie: take a well-loved discontinued product and re-launch a better version of it! Huda Beauty nailed this move with this 18-shade palette (now with a mirror attached!). If you're into warm, rosy hues, this is the one eye palette to splurge on. It's got mattes, shimmers, two gorgeous new hues (Pink Diamond, a shimmery baby pink, gets my heart racing) and a jet black perfect as a liner. Vloggers have also reviewed the palette to be a lot more buttery with hardly any fallout compared to the original. Race you to it!