Everything You Need To Know About Lash Lifts
Dear readers, I have found a beauty treatment to end all beauty treatments and before you roll your eyes, just hear me out on this one. I know it feels like there's a new treatment every week. I get beauty fatigued too. But last month I had the pleasure of trying out lash lifts, and after 25 years, my lashes finally realised their full potential.
While lash lifts aren't new, they're often overshadowed by their more glamourous sister, the lash extension. Lash lifts, also known as eyelash perms are basically a treatment that simply enhances your natural lashes, rather than adding falsies to them. While I think certain lash extensions look incredibly pretty, I much prefer subtler enhancements and I'm still a big fan of doing my eye makeup (which I then remove with an oil cleanser, a no-no if you've got extensions). The lash lift sesh took about an hour and I literally woke up to lashes that were curled and lifted as though there was an invisible Shu Uemura curler attached to them. My usually straight, sparse lashes looked unreal to me, but to the rest of the world it just looked as though I was born with nice lashes – a personal beauty goal. With mascara on, they appear fluffier and fuller. The best part? There's little to no maintenance. I'm free to use all of the makeup in the world, oil cleanse, and my lashes don't fall out.
Like all beauty things (except SPF!), lash lifts aren't a necessity and you can get a similar, albeit less long-lasting, effect with an eyelash curler. But if you've been thinking of getting a lil' somethin' somethin' for your look, lash lifts are a great start.
Because all good things are better shared with you, we reached out to ApronBay's Director and Lash Technician Ashley Loong to give us all the deets on lash lifts. Oh, and it's 100% painless, in case you're wondering.
WHAT IS IT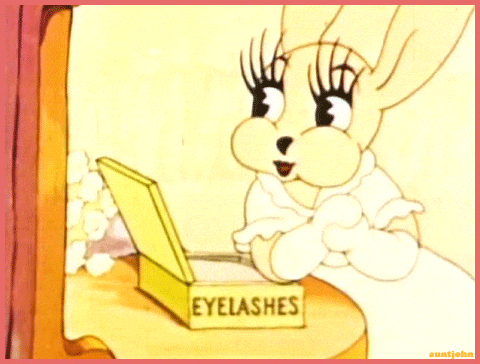 Ashley: "It's a process of lifting the eyelashes from the base of your eyelids, creating a dramatic curl effect giving you an instant eye lift. It's done with your own lashes, which is why it's so great"